Milner's
Web Ninja's Shopify connector for Attache.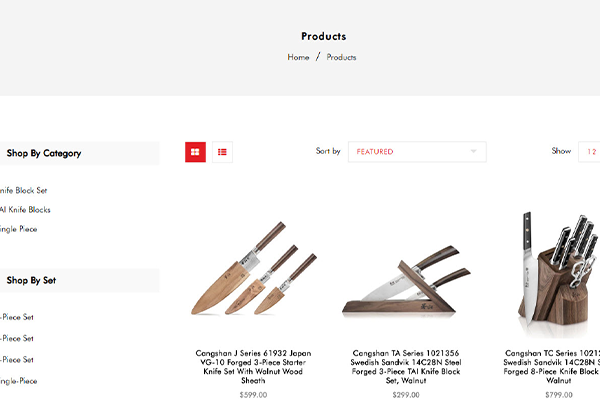 Milner's have been around since the 1950's representing global brands within Australia. They represent Cangsha, Emile Henry, Peugeot, Tanita, Vornado. Milner's has become more than an importer or wholesaler. The company provides a holistic solution to overseas manufacturers; in that, they provide:
Integrate all marketing activities (sales, promotion, advertising, publicity, public relations and research) to manage and grow our brands in the Australian market.
Establish long-lasting alliances with our clients to mutually add value to their businesses.
Continually develop and improve our 'consumer care' to provide the highest level of service.
Are an innovative team of experienced and qualified professionals dedicated to brand marketing.
Using Web Ninja's Shopify 'connector', Milners now have 4 separate Shopify sites integrated to their Attache accounting system.
Shopify Store: cangshancutlery.com.au/
Software: Attache
Challenges
Milners needed a simplified system that integrated back to their Attache accounting system and addressed their B2C and B2B audiences.
Milners needed price level information to be pushed through from their Attache system to their Shopify store
Milners needed customer special pricing from Attache for their wholesale customers to see when they placed their orders.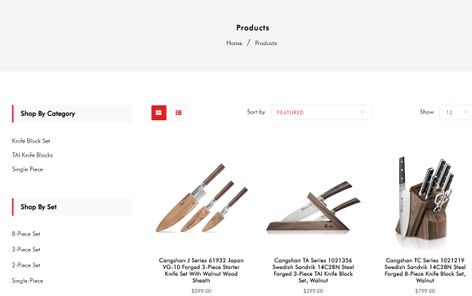 Solutions
Milners chose Web Ninja after careful consideration for its simple Shopify integration for pushing orders back to their Accounting system (Attache)
Milner's were able to upload the stock information on hand quantity from attache straight back to their Shopify store within minutes of the integration
Milners Sale Orders are automatically synced back to their Attache system, creating a cash sale within with all the customer's details, shipping address, item code and quantity ordered
** As Milners are both a B2C and B2B business, they have also implemented Web Ninja's B2B Online Ordering solution for their wholesale customers to easily order or reorder products with the additional ability to access other information like Invoices, backorder statuses, all automatically imported from Attache.
Results
Milners were able to minimise double handling of information from their Attache system back to the Shopify store as the Web Ninja integration automates the price upload removing the risk of human error.
Having stock availability automated allowed Milners to remove the risk of overselling stock and allowing customers to see how many products were available for purchase.