Salad Servers
Salad Servers use carefully sourced ingredients to provide exceptional meals to some of Australia's finest establishments.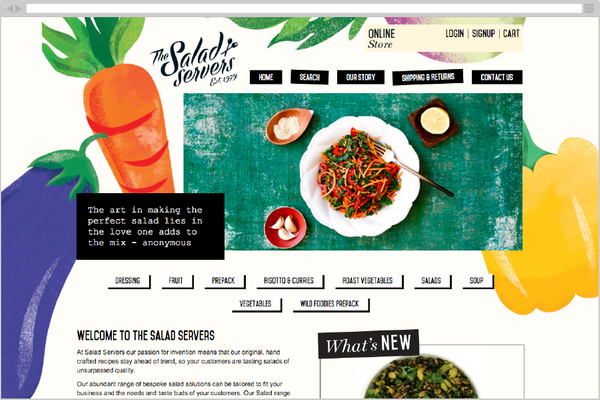 The Ninja's mix Ostendo with some delicious features.
As pioneers of the gourmet pre-packed salad, Salad Servers have over 30 years experience in supplying exceptional meals to the finest Australian establishments and retailers. Our philosophy is simple - to produce deliciously innovative food of unsurpassed quality for your customers using original recipes and carefully sourced ingredients.
We chucked together a slick site intergrated with Ostendo based on a custom design by a third party. The site includes some very clever Ninja integrations such as Lead Times. Salad Servers can set a minimum date and specific days a product can be delivered on, based on their product group.
Web Address: saladservers.com.au
Software: Ostendo
Location: Chatswood, NSW
---
Integration Features
Customer linked to Ostendo customer groups for product display, pricing, and lead times integration
Lead times integration sets a minimum date and specific days a product can be delivered on, based on their product group. Includes a cut off time of the day for ordering
Required by date sent to admin based on the date the customer selects and the customer's group in Ostendo
Customer minimum buy integration
Custom registration page
Random 'New' product on the homepage
Customised customer import to map specific customer details to the sales order. Includes billing customer, region code and shipping method
---