Hetronic
Hetronic Australia provide custom design industrial RRC systems and deliver to over 40 countries.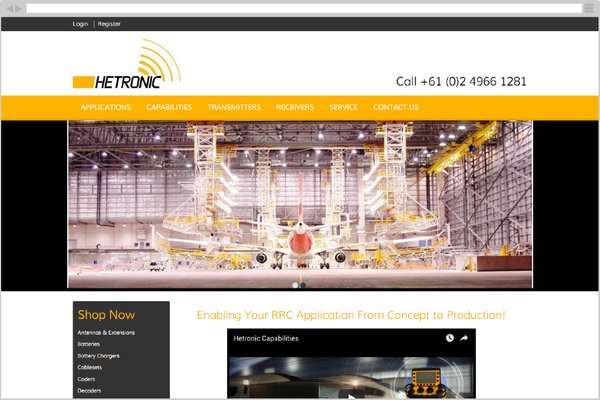 The Ninjas have everything under control for Hetronic
As a licensed assembling partner Hetronic Australia specialises in the custom design and manufacture of industrial Radio Remote Control (RRC) systems. From concept to production, their knowledgeable and well trained employees ensure high level technical engineering design and manufacture along with technical support.
They began operations in Australia in 2006 and deliver world class service through a global support network in over 40 countries. Hetronic Australia also provides mentoring programs to local schools & colleges to develop our next generations of entrepreneurs, engineers, administrators and technicians.
Hetronic Australia needed a convenient online system for their customers to view products and place orders and called on the Ninjas to create the perfect solution.
Web Address: hetronic.com.au
Software: Ostendo
Location: Beresfield, NSW
---
Integration Features
All product data including additional field information is imported from Ostendo. Customer data is imported and enforced on the site including special pricing, invoices and previous order history.
Responsive design
Products can only be seen and purchased by approved customers
Featured products
New and special products
Related Products
Stock availability
Product Enquiry
Product information downloads
Customer import
Customer Types
New accounts require approval
Invoices
Quick Pick List
Reorder previous orders
Stop Credit
One page checkout
Mailchimp Integration
Captcha forms
Custom Service request form
NAB payment gateway
Customers can pay invoices online
---